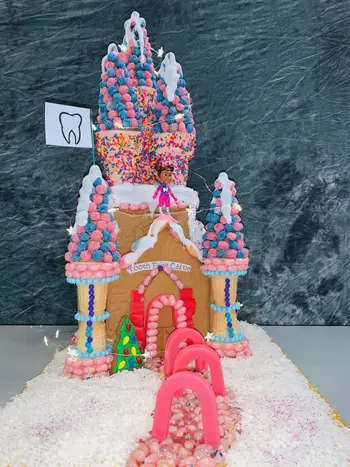 The team at Schuylkill Dental Medicine participated in the 2019 annual gingerbread decorating contest sponsored by Ghosh Orthodontics. The team spent countless hours working hard on our gingerbread house. Our team won the grand prize of a spa day and lunch provided by Dr. Ghosh. Many Thanks to Dr. Ghosh in giving us this opportunity!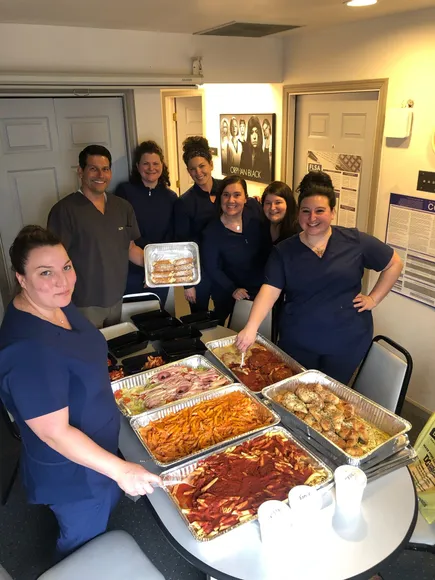 Jena, our hygienist, had the honor to meet the Pre-k students at Kiddin Around in St. Clair. Each student was given a bag of dental supplies to help keep their smiles happy and healthy! The best way to celebrate Children's Dental Awareness Month is through education. What a smart and bright group of kids! Thank you to Ms. Ashley and Ms. Maggie for having us .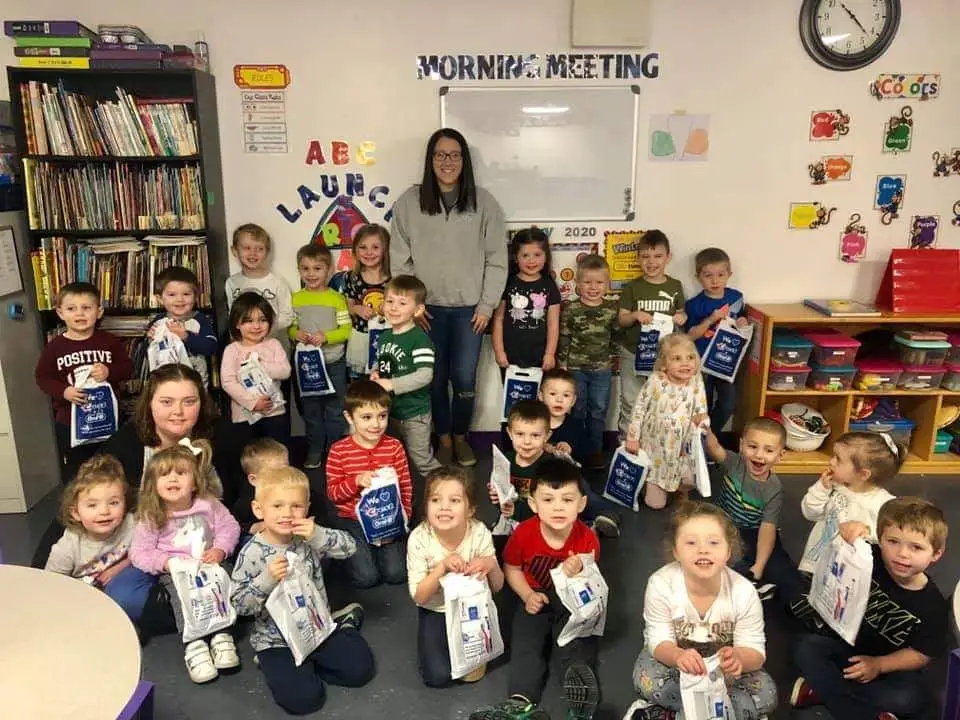 Our hygienists, Jena and Kayla, spending some time at the Pine Grove High School educating young minds on the professions in the dental field.
Dr. Kudryk posing with the gifts collected from the 2022 Angel Tree program.
2022 Christmas Employee party